I told you all last week I'd share a pic from formal if I was able to grab one with permission. Here it is!
Right Now:
I had a high school ministry event to attend last Thursday (Galentines!) so I wasn't able to attend church then. We will be going to this morning's service and then I will hang back for high school ministry. Gotta take two separate cars but I don't want to miss today's message which is all about Anxiety.
This Week:
Our campus is open this Monday as we take the President's Day holiday and use it at the end of the year. My daughter has no school though. which is a nice break for her.
We submitted her application for a Musical Theatre intensive for this summer. Waiting to see if she gets in. I won't lie. I am a little nervous about her traveling to a different state but her friend also applied so I am hoping they both make it in so they can go together. I never knew how nerve-wracking the making of a simple audition video could be.
On another note, I have two fun things happening this week and both happen to be on Thursday. Lunch with some work colleagues from the past and then later that night. my Conversations club will be viewing Parasite! I will finally be able to weigh-in on this award winning film.
Reading:
I just finished The River at Night. I was confused when I picked this one up because I thought I was reading Long Bright River. The covers are similar and they both  have river in their titles but they are very different books! The River at Night is a few years old and had been on my list for awhile. It was pretty good, actually. My review should post this week.
I received a lot of good book mail this past week so now I don't know what to read next. This crazy reading pace of mine is due to the fact that I just keep reading without stopping. Maybe I will read this one next.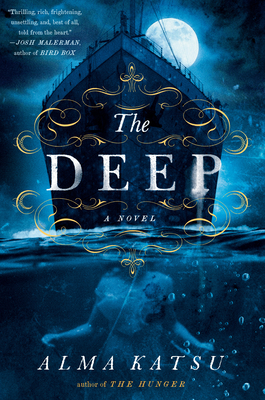 Watching:
I haven't been watching anything. The Walking Dead starts up again on 2/23 though. I keep giving the show a chance even though the writing has gotten kind of lazy. They should let the fans write a season. I have all sorts of ideas.
New Things I've Tried:
I haven't tired any new products lately. I've been trying to cut my spending down a little. I hardly buy anything but the cost of groceries has gone up quite a bit, almost double. Is it that way where you are? In California it's hard to ignore.
Grateful for:
The time we got to spend with my son yesterday
Publishers and authors who support bloggers
My library card. I've not checked a physical book out in so long but every single day I am checking out an ebook.
Used book stores
How is your weekend so far? What is one book or movie you are really looking forward to?  The new Bond movie should be good. Also looking forward to the new Wes Anderson film, The French Dispatch. Both don't come out for a little while but they look great.