At this point, I am struggling to remain positive. This pandemic stuff is exhausting and a real challenge for a planner like myself. I can't do anything about it so eventually I move on but there are days where I just want to wallow in misery. This past week has been like that. How are you handling all of this?
Right Now:
Churches are closed again for us. They opened briefly but we never felt comfortable going back so continued with online. We watched the service this past Thursday so my Sunday morning is wide open. I'd like to take a drive somewhere but there are many people out and about and it just feels too overwhelming. Tucking in with a book sounds much better.
This Week:
My daughter starts her summer Musical Theatre intensive online today. It's a long day and since it's an East coast program it goes from 7am-6:30pm for two weeks. She is very excited.
On another note, our school district gave us two options to vote on: blended (2 in-person days a week + online, or fully online). Because of theatre and choir we voted for blended but the district isn't quite ready and decided to begin the fall term online and will reevaluate in five weeks. It's kind of disappointing but also a relief.
Last but not least, my son's birthday is this Thursday! He will be 22. I was hoping he'd be here with us to celebrate but as you know he moved back to his college town for work. Not sure what he has planned yet.
This is a photo from his Disney College Program days. Happy Birthday to him!
Reading:
I reviewed two books this week. Eleanor Oliphant is Completely Fine and The Guest List. Both were on my Summer Reading list so I feel quite accomplished.
I just finished The Second Home and will have the review up this week. My plan this summer is to start a new book right after finishing one so that I can keep that momentum going. So, I picked up The Safe Place to read next.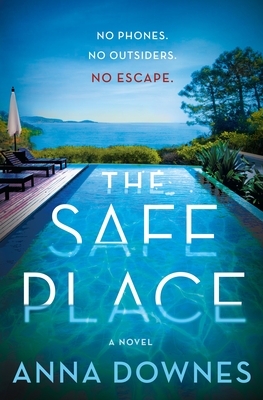 Watching:
I stumbled upon Celebrity Watch Party on Fox. It's very entertaining and the perfect thing to watch when you just need to laugh and not worry about the world anymore.
I heard talk of a new streaming service called Peacock. It's free and it has a lot of shows from NBC and many movies too. I feel like there is a catch but it doesn't require a credit card to sign up so we are giving it a try.
Grateful for:
Still so grateful that I am able to work from home.
Grateful that my son's housemates seem to be working out well.
Grateful that my daughter has this intensive to keep her busy for the next two weeks and that she can practice what she loves.
This week I will focus on purging unnecessary things from my house. I tend to do this often but have not since March and it's piling up. Plus my at-home workstation is depressing me. I need to rearrange a few things I think.
How are you spending your days? Any new hobbies? New shows I should watch? Please share.