I feel like the clouds have finally parted. I've had some time to rest, a little time to organize and that makes me a better person. Everyone needs rest and who can function when everything is all over the place? I know some people can but I am not one of them.
Right Now:
As usual, we are about to head off to church and even though it's still the weekend, I am trying to not think about the upcoming week. It's impossible though because I am a planner.
This Week:
Are we really entering March this week? Unbelievable. Well, we have the same stuff going on with volleyball practices and the like but if The Girl gets a callback for Oliver then she will have a second round of auditions this week as well. Oh! I have book club this week too. I totally forgot.
My son is doing well over in Orlando. He is working a lot of hours and enjoying his seminar class but he has some time for fun stuff too. He's been visiting the parks and all of the resorts. His one major complaint right now is the transportation system. He has a shift at 4:45 a.m. which means he needs to be ON the bus by 3 a.m.  That is incredibly early when your shift ends at 11:30 p.m. the night before.
Reading:
I am working hard to get through  my review copies. I am finishing Strange Weather and then moving on to Future Home of the Living God. I am feeling the need to add something really fun to read too like The Perfect Nanny, of which I just got a copy of.
As you can see above, I just remembered that my book club meets this week so I will be reading our pick, Being Mortal, sometime before then.
Watching:
I know I complained about The Walking Dead being slow but the show starts up again this Sunday and I cannot wait!
I'd also like to see a few of the Best Picture contenders. I have not see ONE film out of the bunch. I have Get Out recorded so I will begin there.
Making:
A tostada sounds really good to me. I love them piled high with avocado, beans, cheese, shredded chicken or ground beef/turkey and topped with a dollop of sour cream. I'm a sour cream girl. Will I actually go out and buy the ingredients to make them? Ha! Maybe.
We've been living on almond butter, avocado toast, pasta and marinara and grilled cheese. It's funny how my meals have come down to this. I can see why older folks eat such simple meals. I mean, why bother?
Grateful for:
I am grateful for the time I have in the mornings. I get to work early (mostly to avoid traffic) but it gives me time to do my Bible study, blog, journal, whatever. I do all of these things while sipping my coffee and it's just a good way to begin a day. Any day, really.
Today, I end with a question I have asked before. What is the one book you want to read but haven't gotten to?
My answer: Pride and Prejudice.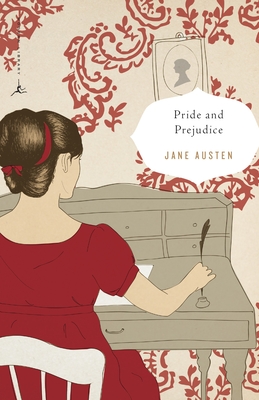 I've tried to read it twice before but it didn't click with me. Truthfully, I didn't give it much time. I plan to read it this year. Finally.